Professional quality
2 factories (USA-EU)
75+ materials available
Nylon, Resin, Metal
Fast turnaround time in 2 days
Worldwide delivery
Make your movie heroes become real
Have you ever hankered for your favorite TV character to be real? Would you like to have a hero figurine to your image on your desktop? It's very easy with 3D printing! Check that you have the right to do it, upload your design on our website, set the size and get an instant quote on the price for 3D-printing.
As a studio, create a service of customized figurines for your fans and take advantage of 3D printing that allows each design to be slightly different without requiring a whole new process. Make a personalized marketing for each customer to reinforce their enthusiasm and passion.
Our multicolor material offers all colors and a good precision on your design for a detailed texture. Our production allows designs up to 8 inches in 3 directions and three different finishing from raw to glossy as described on the material page.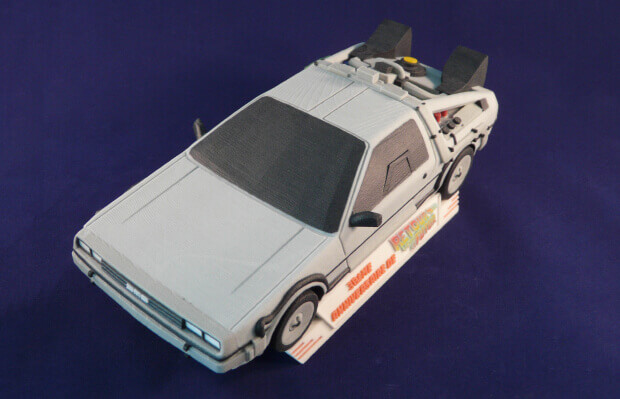 Create perfect objects for using in a TV show
Many accessories are needed to shoot a TV program or a movie. Most of them are unique and need to be printed only once, that's why professionals of broadcasting often prefer 3D printing to manufacture because it's easier, cheaper and faster.
The printed object can be as simple as decorative brand logos for a TV show to promote a company or a product. From a simple logo, you can easily extrude a 3D object to create perfect badges or magnets. Read more about how to create a 3D file in our tutorials.
Chose the right material among our large range of materials to create the perfect object. Design your movie accessories and print them with high-resolution plastic (60µm) for a perfect illusion on close-ups.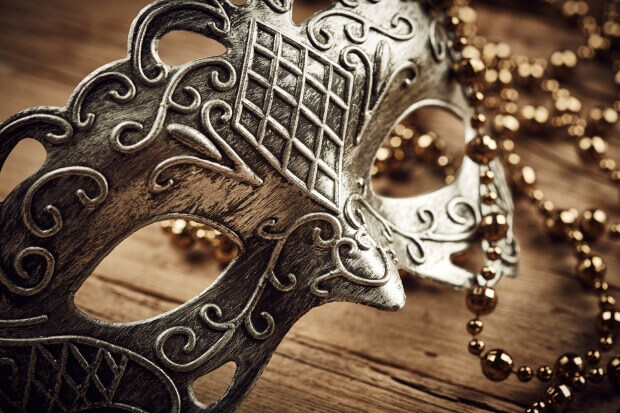 Invent accessories to make your shooting easier
A lot of video and audio equipment is required on a shooting and that implies many peripheries and wires. Also, technology is changing very rapidly and a brand new camera can quickly become obsolete and need adapters.
For these reasons you'll love the 3D-printing solution that allows you to create dedicated boxes for your camera that will embed all peripheries. Reduce the risk of breaking them while carrying or during manipulations.
If other people are interested in this product, you can start selling them thanks to our batch control tool that makes the series printing easier and cheaper. You also can set a fee on your design to earn money on each print of your object.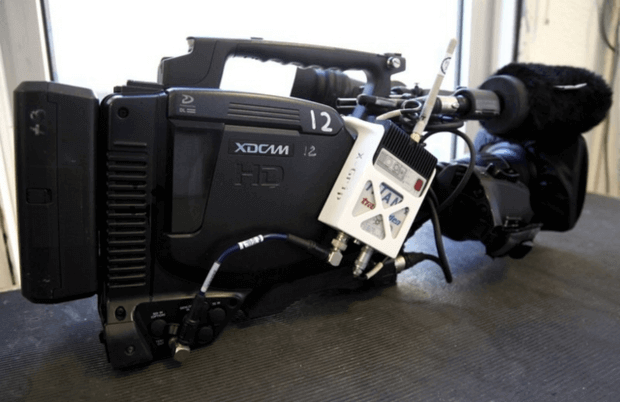 The 4 Sculpteo benefits that make a real difference for the broadcasting
High Definition 3D Printing
We're working with a range of full-color or monochromatic high-grade 3D printers that offer excellent accuracy (layer thickness from 25 to 150 microns).
Open 24/7
No need to wait until Monday morning to get a quote, do it online! Our exclusive 3D tools allow you to check the solidity of the walls and how details will render.
For everyone
There's no minimum order, we 3D print your model starting at 1 copy. If you are not in a hurry, we can offer you a cheaper price.
Customized service
We can prepare your 3D file on-request and take charge of the finishing steps (painting, display case...)
They 3D print with us
Engineers, Architects, industries... they have chosen Online 3D Printing!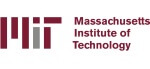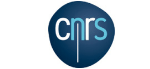 Sculpteo helped us create and improve several prototypes in record time.
We have worked with a lot of partners, and Sculpteo particularly for our scale model made by 3D printing, which has allowed us to produce the model in a very short time, in the exact way we imagined it.
Prototypes, customized pieces 3D printed by Sculpteo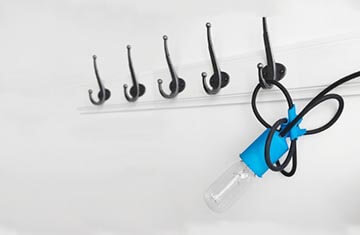 Arro studio: 3D printing at Paris Design Week
When two French designers are inspired by 3D printing, they give light a heartbeat.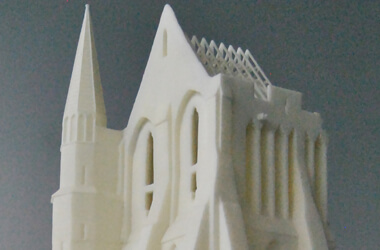 French Architecture Museum
Sculpteo has built this promotional architectural model for the fundraising campaign dedicated to the restoration of the 'Merveille du Mont Saint-Michel' mockup in 2014. Selective Laser Sintering 3D Printing has been done in several sections in order to build a big size model of 1 meter high, 50 cm large and 90 cm long.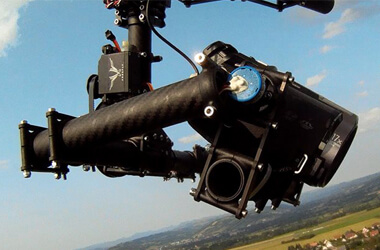 Hexadrone
It's well known that drones and 3D printing definitely make a good pair. Additive manufacturing technologies allow droning professionals and hobbyists to build their own aircraft. With today's technology, drones can perfectly match their owner's needs. We met up with Alexandre Labesse, CEO at Hexadrone, to get his views on the influence of 3D printing in the industry. Based in France, Hexadrone is a mechatronic company, as Alexandre Labesse explained to us.
Fast and reliable 3D printing service for all engineers, designers and broadcasting professionals
You design in 3D
In order to 3D Print, you need to send us a 3D file that you can easily design with a 3D modeling software (or CAD Software). For beginners, we suggest a list of free software and offer free tutorials.
You upload it
30+ 3D file formats are accepted on sculpteo.com! You just need to upload and we'll give a feedback and a quote for your custom part in seconds. We also provide optimization tools to help you to get your scale model at the best price.
Sculpteo is one of the world's leading 3D printing services based in San Francisco and Paris, founded by Clement Moreau and Eric Carreel. We offer on-demand 3D printing of individual products as well as short-run manufacturing on professional 3D printers located in our factories. The acquired experience and unique processes allow us to offer the most competitive 3D prints both cost– and quality–wise.
Your ending parts and your prototypes can be printed in more than 75 materials and finishes. They include our plastic material with multiple polishing options and colors, our resin and transparent resin, our multicolor material and different 3D printing metal options like sterling silver.
Thanks to our unique technologies, you are able to analyse and repair your 3D file in seconds, review the solidity of the future 3D print and even hollow the inside of the model to make it cheaper to print.

Through a vibrant community, our support and all the resources we produce, we are here to give the best advice to use the latest 3D Printing technologies and save your time. Our blog highlights many case studies and provides deep industry-specific analyses.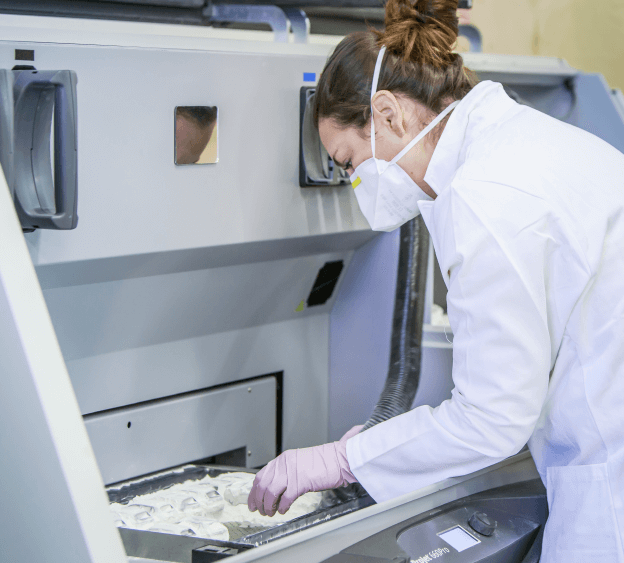 Discover other applications for 3D printing
Education

Bridge theory and reality by making objects with 3D Printing. Train your students to design real products.

Learn more...

High Tech

Machine components and accessories for high tech products.

Learn more...

Mechanics

Functional prototypes and final products. Masters and mechanical parts to be machined.

Learn more...