Professional quality
Access our on-demand manufacturing network of 3D printers, with 2 factories (USA-Europe)

75+ materials available
Numerous additive manufacturing materials such as nylon, resin, and metal

Large size


3D print parts up to 70 cm for your chemical engineering projects!
Fast turnaround time in 2 days
Chemical manufacturing made easy with worldwide delivery
3D printing molecular structures
Innovations within the chemical field never stop. Give a new life to your projects in the chemical industry by using 3D printing!
It can be hard to capture the exact look and feel of a molecular structure with only a description or to explain a chemical reaction. However, by introducing the 3D printing technology you can look at the chemical structure from all angles. You can also hold and touch it which adds another level of understanding. Thanks to rapid prototyping, you will be able to 3D print your molecules from scratch and watch your 3D image to come alive with your 3D model.
You can 3D print in several materials, such as plastic or resin and many more. These materials have great technical features. For example, both plastic and resin are durable and solid enough to easily move and use the 3D printing. You can also use our multicolor material which allows for a distinction between molecules on the same chemical compound.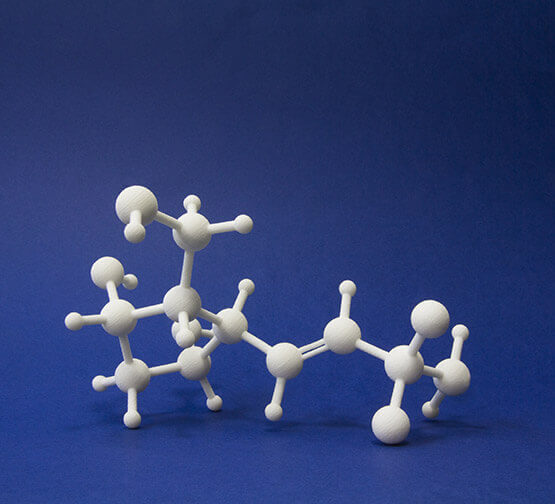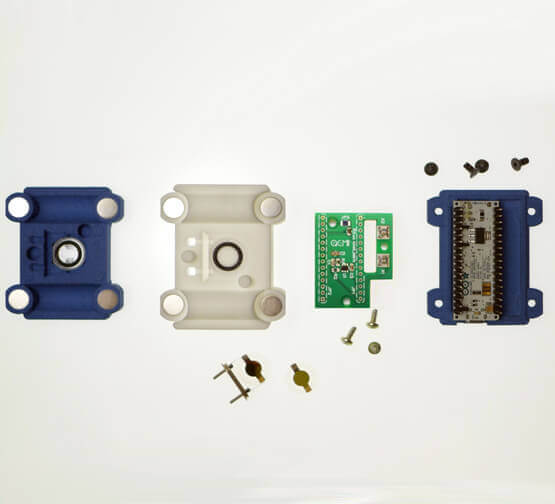 3D print parts of your machine
Equipment in chemistry are often complex and the machines are often composed of hundreds of parts that can actually be 3D printed instead. Laboratory equipment can be optimized thanks to additive manufacturing!
Thanks to 3D printing you can 3D print important parts for your machine. You could 3D print simple objects as boxes but also 3D print complex objects as mechanical parts.
With this technology, you have the possibility to 3D print big products for your needs in chemistry, or to print prototypes. Thanks to our professional 3D printers you can do it without having to purchase a 3D printer, and you can also reduce inventory time. Cheap cost and speed provided via 3D printing will help you to shorten the amount of time and iterations required to get your desired results.
Create accurate tools thanks to 3D printing
3D printing allows you to create affordable and complex pieces which would not be able to get with traditional manufacturing. For example, you could 3D print mechanical pieces or boxes for your product. Developing innovative parts has never been so easy!
Complex parts can wear out easily, instead of ordering new parts imagine if you could re-engineer the parts to reduce wear. Your parts would last longer and they would be custom made specifically for you. With 3D printing, you can print a new part in just a few clicks. You wouldn't have to have any stock on hand in inventory, instead, you can manage your stock electronically with just the push of a button.
The plastic material and the flexible material are specially fitted to produce very accurate tools. Our professional 3D printers allow you to get an accurate chemical tool thanks to a high 3D printing resolution (from 25 to 100 microns). From the chemical tools or a promotional model, Sculpteo is able to 3D print what you want to make perfect chemical projects.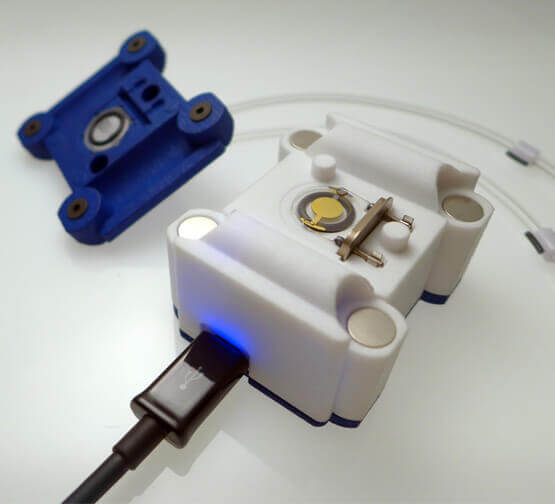 The 4 Sculpteo benefits that make a real difference for the chemical industry
High Definition 3D Printing
We're working with a range of full-color or monochromatic high-grade 3D printers that offer excellent accuracy, with various technologies which can be used in the chemistry world such as Selective Laser Sintering (SLS).
Open 24/7
No need to wait until Monday morning to get a quote, do it online! Our exclusive 3D tools allow you to check the solidity of the walls and how details will render.
For everyone
There's no minimum order, we give you the ability to print your model starting at 1 copy. If you are not in a hurry, we can offer cheaper 3D printing solutions for chemical companies.
Customized service
We can prepare your 3D file on-request, 3D print it with raw material, and take charge of the finishing steps (painting, display case...). Implementing 3D printing in your manufacturing processes becomes easy with our online additive manufacturing service!
They 3D print with us
Scientists, entrepreneurs, large groups… they picked our online 3D printing service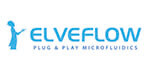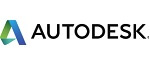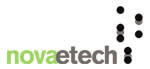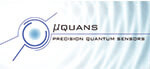 Sculpteo's 3D printing services allow me to create ancillary tools or implant prototypes with an impressive turnaround time. The quality of the prints gives me the precision I need to perform better surgeries.
Sculpteo helped us create and improve several prototypes in record time.
Prototypes and products printed by Sculpteo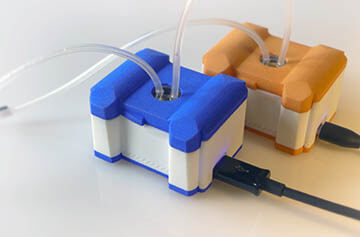 Open-Source Quartz Crystal Microbalance
Open Source projects are all the rage nowadays, just like 3D Printing. OpenQCM is the first scientific scale, to fully utilize the open source revolution. For the project to fully capitalize on open source, it needed to first be universally accessible – and 3D printing has made it a possibility.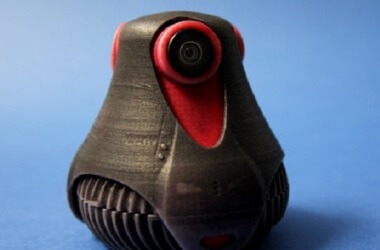 Giroptic's prototype
Giroptic is a successfully Kickstarter funded startup who printed a partially functional prototype to show their customers a full-scale version of the product.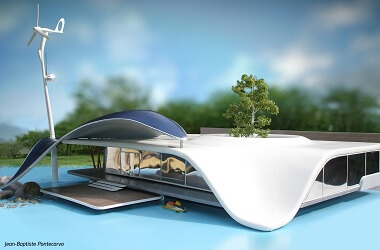 Jean-Baptiste Pontecorvo's Project
This designer chose full-color material and white plastic material in order to create his study models for the Teo Villa. Teo Villa is a very innovative self-sufficient green housing project; 3D printing was used to perfectly simulate the shapes of the roof and to create the model of the wind turbine.
Fast and reliable 3D printing service for all the chemical industry
You design in 3D
In order to 3D Print, you need to send us a 3D file that you can easily design with a 3D modeling software (CAD Software), or a molecular modeling software. For beginners, we suggest a list of free software and offer free tutorials.
You upload it
25+ 3D file formats are accepted on sculpteo.com! You just need to upload your 3D printable file and we'll give a feedback and a quote for your custom part in seconds. We also provide optimization tools to help you to get your scale model at the best price.
Sculpteo is one of the world's leading 3D printing services based in San Francisco and Paris, founded by Clement Moreau and Eric Carreel. We offer on-demand 3D printing of individual products as well as short-run manufacturing on professional 3D printers located in our factories. The acquired experience and unique processes allow us to offer the most competitive 3D prints both cost– and quality–wise.
Your architectural model and your prototypes can be printed in more than 75 materials and finishes. They include our plastic material with multiple polishing options and colors, our resin and transparent resin, our multicolor material and different 3D printing metal options like sterling silver.
Thanks to our unique technologies, you are able to analyze and repair your 3D file in seconds, review the solidity of the future 3D print and even hollow the inside of the model to make it cheaper to print.

Through a vibrant community, our support and all the resources we produce, we are here to give the best advice to use the latest 3D Printing technologies and save your time. Our blog highlights many case studies, featured stories, and provides deep industry-specific analyses. To receive the latest information on the 3D printing industry, subscribe to our newsletter!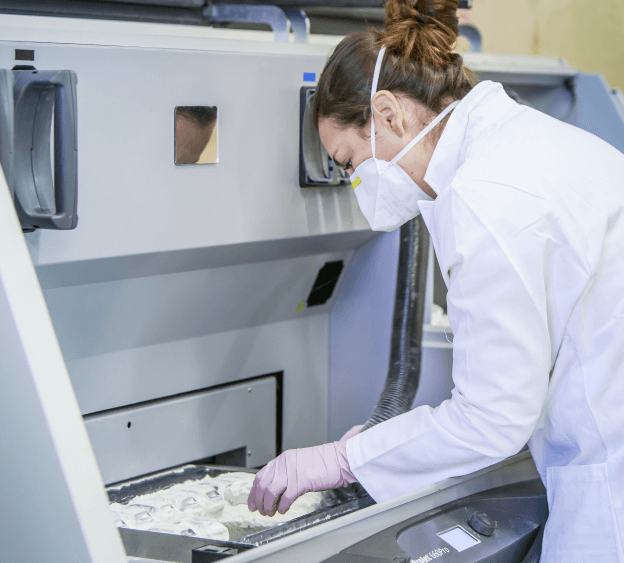 Discover other applications for 3D printing
Architecture

Beautiful and durable models for conception and promotion of construction industry

Learn more...

Optics

Prototypes and functional production parts for optics. Check various optics applications for telescope or glasses manufacturing.

Learn more...

Entertainment & Broadcasting

Custom props, spare parts and customized goodies... discover all the applications of 3D Printing in Film and Broacasting industry.

Learn more...