Professional quality
2 factories (USA-EU)
75+ materials available
nylon, resin, metal
Fast turnaround time in 2 days
Worldwide delivery
Create electronic cases easily
3D printing applications are numerous. Thanks to our fast and reliable 3D printing service, you can get your electronic cases quickly with a very high quality.
You need controllers everywhere to monitor your powerplant. 3D printing allows you to create cases that perfectly suit your needs Indeed, these 3D printed energy generating devices are 3D printable, and you can get them in a record time thanks to our service.

Our plastic material is both strong and slightly flexible. It is the perfect 3D printing material for this kind of application. We offer it in a wide range of dyed colors and in white and grey solid plastic. The 3D printing technology allows mass customization, so you can easily customize the 3D printed parts that you order.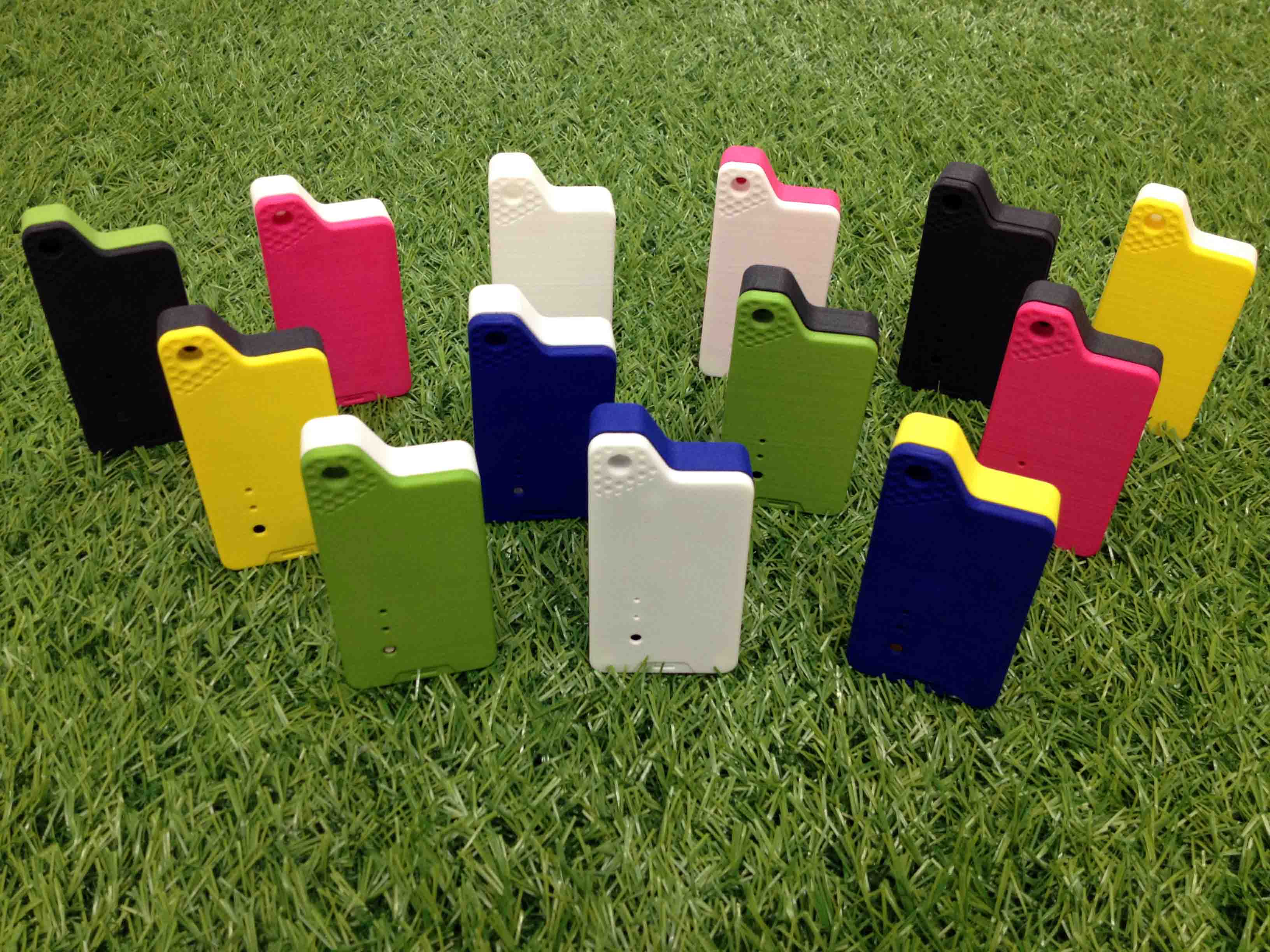 Fast and easy prototyping and testing
When it comes to generating electricity, propellers and mechanical parts are everywhere. 3D printing allows for drastic time and cost reductions. Additive manufacturing is the perfect solution to help you with your product development process.

Testing is always more accurate than simulation and with 3D printing you only need a few days to get your test product. Thanks to this innovative process, you can shorten your product conception time and design better products.
You only need to design a model thanks to a 3D software in order to get your 3D file. It is quite practical for prototyping as you can easily rework on your file in order to get the perfect 3D printed model. The 3D printing technology is a good method to test ideas and projects at a lower cost.
If you need a few models for testing, prototyping or showcasing, take advantage of our volume based reductions! And if you order more than 20 pieces you can take control of the printer thanks to our online batch control tool.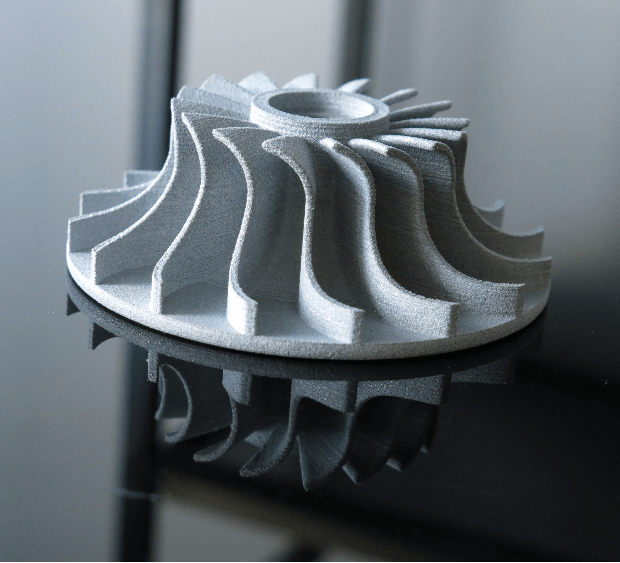 Demonstration models to sell your ideas
Handing your product to the customer can often make the deal. Easily turn your products into reality with 3D printing.

You have a renewable energy project in mind? An idea to develop a new energy generating or energy storage devices? The 3D printing technology is here to help to demonstrate your projects. Indeed, all your ideas are 3D printable. Additive manufacturing is a great way to do rapid prototyping, but also to produce. For example, you could produce 3D printed electrodes or other 3D printed energy solutions with this technology.
Print mechanical parts in plastic or resin to showcase how innovative they are. A lot of 3D printing materials are available at Sculpteo. If you need color, you can use our multicolor material to render a factory or display data on a part for instance.
Unleash your creativity with 3D printing since it allows you to print virtually anything you can imagine. These manufacturing technologies are also great to make new experiments for science and engineering, that is why the energy industry is using the 3D printing technology.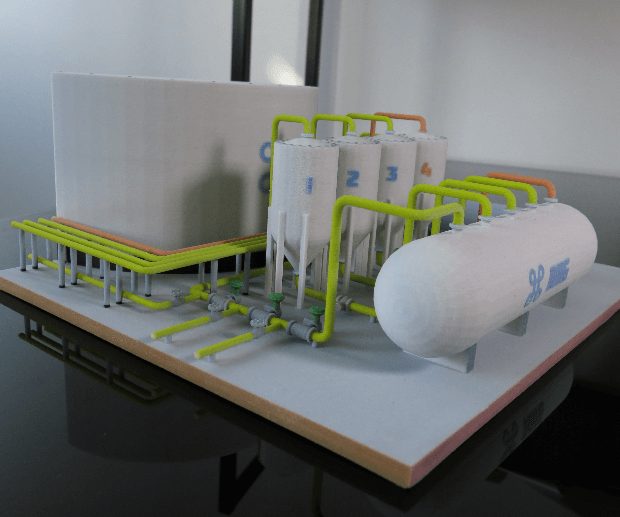 The 4 Sculpteo benefits that make a real difference for the energy industry
High Definition 3D Printing
We're working with a range of full-color or monochromatic high-grade 3D printers that offer excellent accuracy (layer thickness from 25 to 150 microns).
Open 24/7
No need to wait until Monday morning to get a quote, do it online! Our exclusive 3D tools allow you to check the solidity of the walls and how details will render after the 3D printing process.
For everyone
There's no minimum order to use our professional 3D printers, we 3D print your model starting at 1 copy. If you are not in a hurry, we can offer you a cheaper price.
Customized service
We can prepare your 3D file on-request and take charge of the finishing steps after the 3D printing process (painting, display case...)
They 3D print with us
Engineers, Architects, industries... they have chosen Online 3D Printing!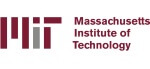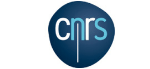 Sculpteo helped us create and improve several prototypes in record time.
They're fully custom-made, accommodate complex geometries, and come at an attractive price.
Prototypes and customized pieces 3D printed by Sculpteo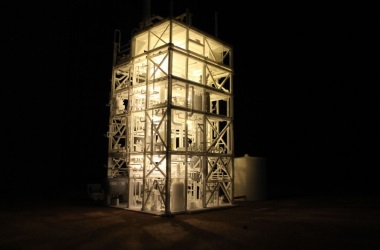 Sculpteo Success Story: A challenging factory replica
Maarteen Delange, a European designer, was challenged to create a factory replica thanks to 3D printing. After a lot of modeling work and with the help of Sculpteo's team, reviewing and thickening tools, his beautiful factory replica became reality!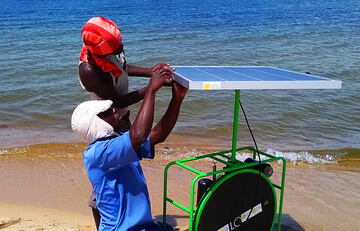 Simusolar: 3D printing and solar energy in Tanzania
Simusolar is a company created in 2014 which develops and implements small-scale sustainable solutions to bring solar energy to the rural population of Tanzania. For instance, they developed solar-charged LED lights for fishermen from the Lake Victoria, to replace their petrol lights when they fish at night. They chose Sculpteo to 3D print parts for them.
Blue Robotics uses 3D printing to design submarine drones
Blue Robotics wanted to launch a solar robotic boat from Los Angeles to Hawaii. As they realized that none of the propellers on the market fitted their needs, they decided to design a new one. And rapid prototyping helped them along their way.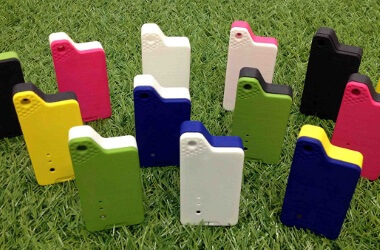 Ubudu and rapid prototyping
Ubudu, a start-up that proposes a tool for data acquisition in retail stores, needed to prototype an electronic case at a reasonable cost. 3D printing answers this need.
Fast and reliable 3D printing service for all engineers, designers and energy production professionals
You design in 3D
In order to 3D Print, you need to send us a 3D file that you can easily design with a 3D modeling software (or CAD Software). For beginners, we suggest a list of free software and offer free tutorials.
You upload it
30+ 3D file formats are accepted on sculpteo.com! You just need to upload and we'll give a feedback and a quote for your custom part in seconds. We also provide optimization tools to help you to get your scale model at the best price.
Sculpteo is one of the world's leading 3D printing services based in San Francisco and Paris, founded by Clement Moreau and Eric Carreel. We offer on-demand 3D printing of individual products as well as short-run manufacturing on professional 3D printers located in our factories. The acquired experience and unique processes allow us to offer the most competitive 3D prints both cost– and quality–wise.
Your ending parts and your prototypes can be printed in more than 75 materials and finishes. They include our plastic material with multiple polishing options and colors, our resin and transparent resin, our multicolor material and different 3D printing metal options like sterling silver.
Thanks to our unique technologies, you are able to analyze and repair your 3D file in seconds, review the solidity of the future 3D print and even hollow the inside of the model to make it cheaper to print.

Through a vibrant community, our support and all the resources we produce, we are here to give the best advice to use the latest 3D Printing technologies and save your time. Our blog highlights many case studies and provides deep industry-specific analyses.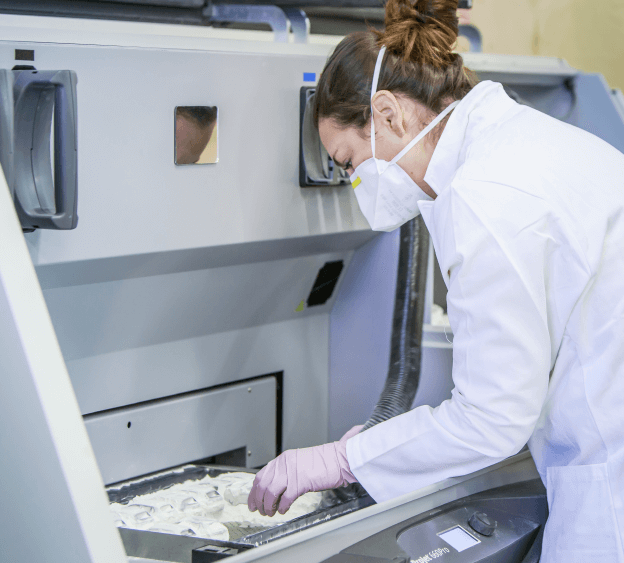 Discover other applications for 3D printing
Medical

Surgical guides, custom prosthetics and education models for medical professionals

Learn more...

Maritime Industry

Prototypes and improved spare part management for shipbuilding

Learn more...

Chemical Industry

Enlargement of molecular structures and mechanical parts for laboratory tooling.

Learn more...