Professional quality
2 factories (USA-EU)
75+ materials available
nylon, resin, metal
Fast turnaround time in 2 days
Worldwide delivery
Prototyping in the high tech industry
3D printing in the high tech industry will enable you to quickly create prototypes during the development phase and therefore complete your project quicker.

With our various materials (such as plastic, resin or our multi-colored material), it is possible for you to 3D print prototypes in a very short period of time and to make changes at will. In the high tech industry where product design can change extremely fast, being able to have a new prototype in a few days provides a clear competitive advantage.
3D printing allows you to create your parts in the R&D phase to
validate the mechanical concepts
and get the perfect piece quickly, no need to waste months creating a mold for plastic injection. In just a few clicks you can create an accurate representation of your new high tech prototype.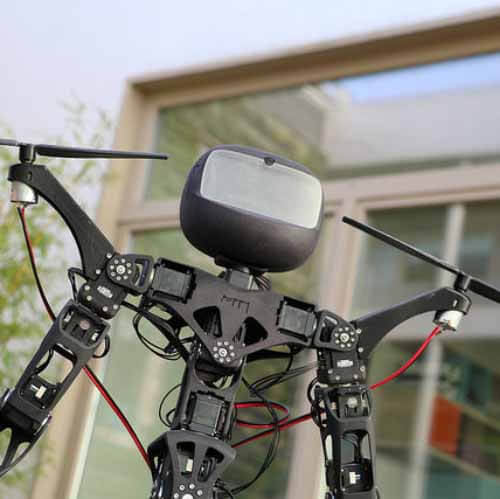 Machine components for the high tech industry
3D printing allows you to produce complex parts which may be essential for the proper functioning of your creations in the high tech industry.

New technologies may require 3D printing in order to create complex mechanical parts impossible to achieve by traditional means. You will be able to 3D print all of your high tech products at a lower cost when you choose to engineer your high tech products with complex geometries.
You can create very complex mechanical pieces as parts for headphones or unique pieces as drones, robots or trackers. Those headphones used a complex design based on the patterns from a butterfly's wings. AudioQuest saved money by using 3D printing. That headphone part could not have been created with injection molding.
3D printing allows you to reduce costs
and therefore to provide your product high tech for a competitive price.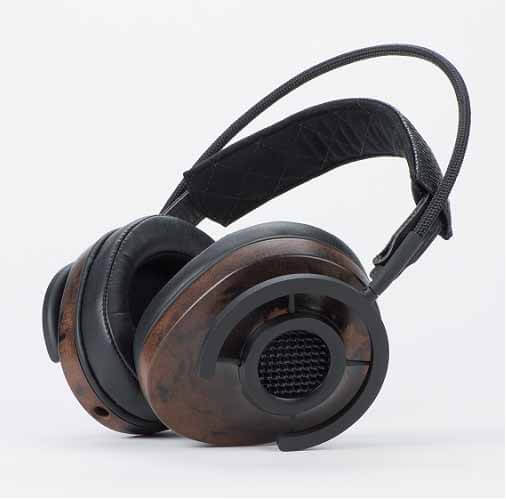 3D print all accessories for the high tech objects
High tech products are very often accompanied by dozens of accessories to customize them or protect them.

With 3D printing, you are allowed to integrate the accessories for your high tech products directly into the design. Doing so would allow the product to have a longer lifespan, it could also be a great way to give the object a new look. Many manufacturers offer high tech accessories. 3D printing the accessories significantly reduces the cost and also allows for more customization options.

When the product designer neglects to create an accessory, we can make it ourselves. The only limit to what we can create is our imagination. You can learn how to do complex design following our tutorials. If you want to learn more about 3D printing in the high tech industry, I invite you to click here.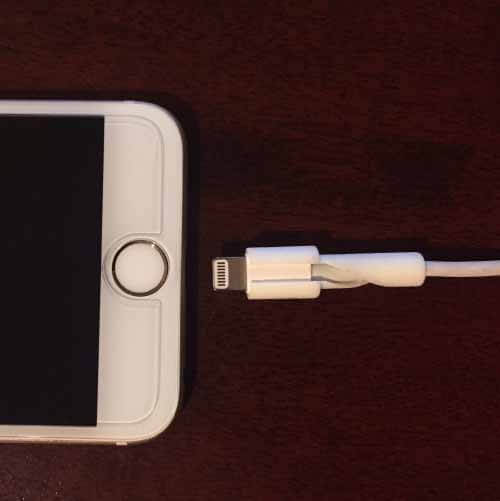 The 4 Sculpteo benefits that make a real difference for the high tech industry
High Definition 3D Printing
We're working with a range of full-color or monochromatic high-grade 3D printers that offer excellent accuracy (layer thickness from 25 to 150 microns).
Open 24/7
No need to wait until Monday morning to get a quote, do it online! Our exclusive 3D tools allow you to check the solidity of the walls and how details will render.
For everyone
There's no minimum order, we 3D print your model starting at 1 copy. If you are not in a hurry, we can offer you a cheaper price.
Customized service
We can prepare your 3D file on-request and take charge of the finishing steps (painting, display case...)
They 3D print with us
Designers, creators, industries... they have chosen Online 3D Printing!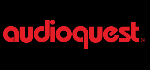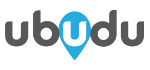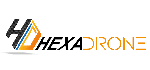 Designing with 3D printing in mind is quite liberating because there are far fewer restrictions and boundaries, enabling otherwise impossible forms and complexity. Without Sculpteo's expert help, we simply wouldn't have been able to produce as compelling a product.
3D printing is an opportunity to easily reproduce the structure of a robot and to share it, so the user community can improve on it. More and more robots are being produced thanks to 3D printing. Additive manufacturing is a long-term trend for the robotic market, just as it is for aeronautic and automobile businesses.
Prototypes, mechanical parts, and accessories for high tech industry 3D printed by Sculpteo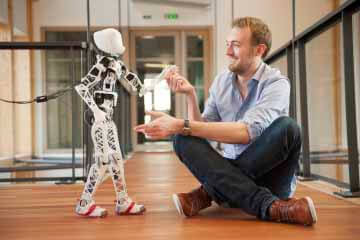 Poppy, the 3D printed open source robot
Poppy was born from the desires of people to democratize robotics research by developing a fully open source robot.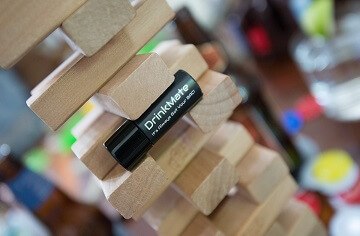 DrinkMate, the smallest connected Breathalyzer now on Kickstarter
DrinkMate is the smallest breathalyzer you could ever find, and it directly plugs into your smartphone to display your Blood Alcohol Content (BAC).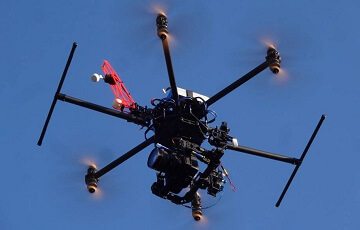 Drones' 3D printed parts: Sculpteo gets up in the air with Hexadrone
Drones and 3D printing definitely make a good pair. Additive manufacturing technologies allow droning professionals and hobbyists to build their own aircraft.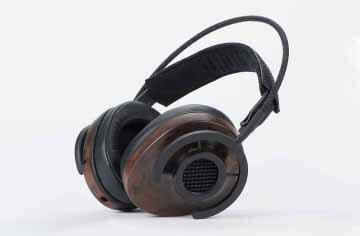 NightHawk: the first headphones with 3D-Printed parts
Thanks to 3D printing, AudioQuest was able to create parts with a complexity unachievable through traditional manufacturing means.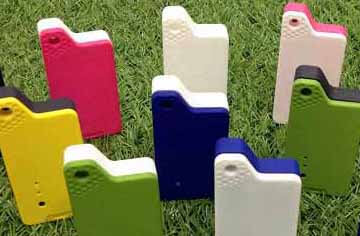 Ubudu will revolutionize the way we shop with 3D printing
The French-based startup, Ubudu, has been using 3D printing to develop its revolutionizing indoor mobile location platform.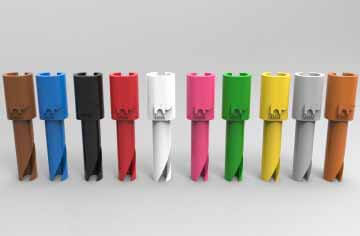 BackBone 3d printed accessories for smartphone
Tunuva has created an accessory to fix the frayed smartphone charger cord one for all.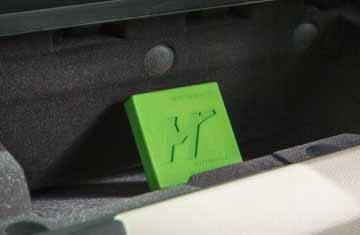 My Driving Pal is your next 3D Printed smart tracker
My Driving Pal is a versatile smart tracker that protects your privacy and provides peace of mind...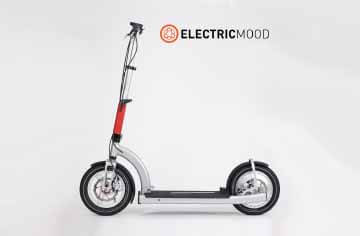 ElectricMood: the smartest E-Scooter
Powerful, well designed, safe and smart… We're talking about the ELECTRICMOOD, the world's smartest portable transportation.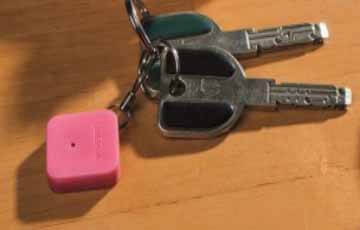 BlueBee & small batch manufacturing
In 2008, a pair of engineering students decided to design a small device that can be attached to keys or left in a wallet that alerts you of its whereabouts.
Fast and reliable 3D printing service for all engineers and researchers professionals
You design in 3D
In order to 3D Print, you need to send us a 3D file that you can easily design with a 3D modeling software (or CAD Software). For beginners, we suggest a list of free software and offer free tutorials.
You upload it
30+ 3D file formats are accepted on sculpteo.com! You just need to upload and we'll give a feedback and a quote for your custom part in seconds. We also provide optimization tools to help you to get your scale model at the best price.
Sculpteo is one of the world's leading 3D printing services based in San Francisco and Paris, founded by Clement Moreau and Eric Carreel. We offer on-demand 3D printing of individual products as well as short-run manufacturing on professional 3D printers located in our factories. The acquired experience and unique processes allow us to offer the most competitive 3D prints both cost– and quality–wise.
Your ending parts and your prototypes can be printed in more than 75 materials and finishes. They include our plastic material with multiple polishing options and colors, our resin and transparent resin, our multicolor material and different 3D printing metal options like sterling silver.
Thanks to our unique technologies, you are able to analyze and repair your 3D file in seconds, review the solidity of the future 3D print and even hollow the inside of the model to make it cheaper to print.

Through a vibrant community, our support and all the resources we produce, we are here to give the best advice to use the latest 3D Printing technologies and save your time. Our blog highlights many case studies and provides deep industry-specific analyses.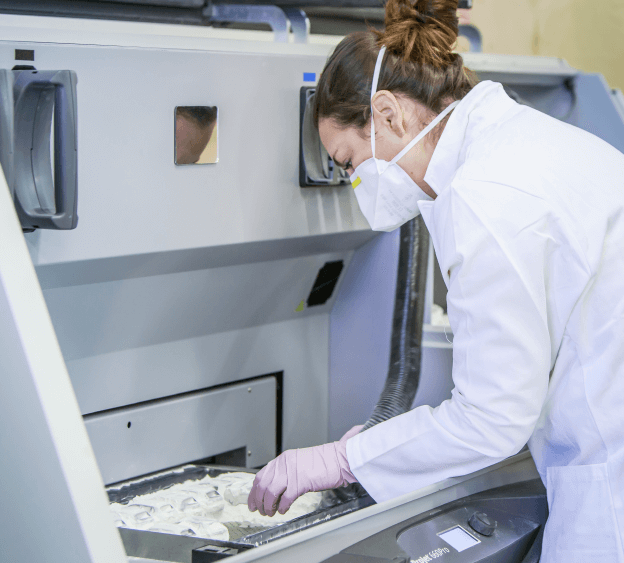 Discover other applications for 3D printing
Education

Bridge theory and reality by making objects with 3D Printing. Train your students to design real products.

Learn more...

Aeronautics

Prototypes and functional production parts for planes, drones and satellites. Check aeronautics and aerospace applications.

Learn more...

Automotive

Supply chain management, sales tools and prototypes for automotive industry. A new way of thinking cars during the complete life cycle.

Learn more...