Offer 3D printing to your customers through our Cloud Engine
Do you want to offer online 3D printing service to your clientelle but don't know how to go about it? These pages are here to help you integrate Sculpteo's Cloud Engine into your site quickly, easily and for free.
The Cloud Engine by Sculpteo is a collection of resources that allow you to add a complete 3D printing service to your customers. These resources are easy to integrate on your website and allow you to personalize and control in white label the exact services you're looking to offer. It's like adding an entire 3D printing factory to your site!
On this page you'll find out how to:
Find the best solution for your site: case studies
To choose the best solution for your site, we've put together a set of case studies based off of previous examples to compare with the integration you're hoping to accomplish. Each of these examples utilizes a different functionality of the API and is available 'White Label' (meaning there will be no mention of Sculpteo in the interface you'll integrate).
Find the best Cloud Engine solution for you
Integrate the Cloud Engine in 3 Steps
The 3D printing service provided through the Cloud Engine can be implemented in 3 key steps. There are different starting points for each of the integration options, so it's important to choose the API that is best for you and your clients. Keep in mind that you don't need to be a professional developer to integrate Sculpteo's Cloud Engine services, however some of the implementation steps will require an advance understanding of web development.
You'll find a detailed descriptions of each of the different steps on the respective pages:
Upload the 3D File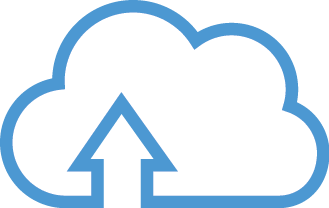 In order to print an object in 3D you must first have a 3D file! Those files could be created by you, uploaded by a user, or available on our website.
Display the 3D Model

Once you have your 3D model, you probably want to display it and allow various personalizations to the model through our API. Here you'll find the available options.
Ordering the 3D Object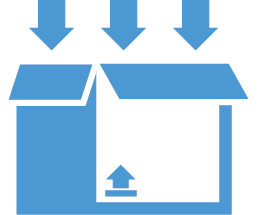 Once the 3D model is ready, all that's left is offering its 3D print to your customer! We have multiple options available for managing your payments - you can go through Sculpteo, or use a payment management system of your own.
Easily Embed Sculpteo Tools onto your site: Tutorials
Sculpteo offers certain 'White Label' windows of our site to be directly integrated into yours easily. If you would like to embed a Sculpteo 3D gallery, one product page, the checkout process or Sculpteo 3D viewer onto your website, not only is it possible but it's easy. To learn more, take a look at our dedicated tutorials.
Easily Embed Sculpteo tools onto your site
×