The ultimate guide of laser cutting
Everything you never knew about Laser Cutting
Learn more about the operating of the laser cutting machines: the origins of lasers and various examples of laser cutting industrial applications!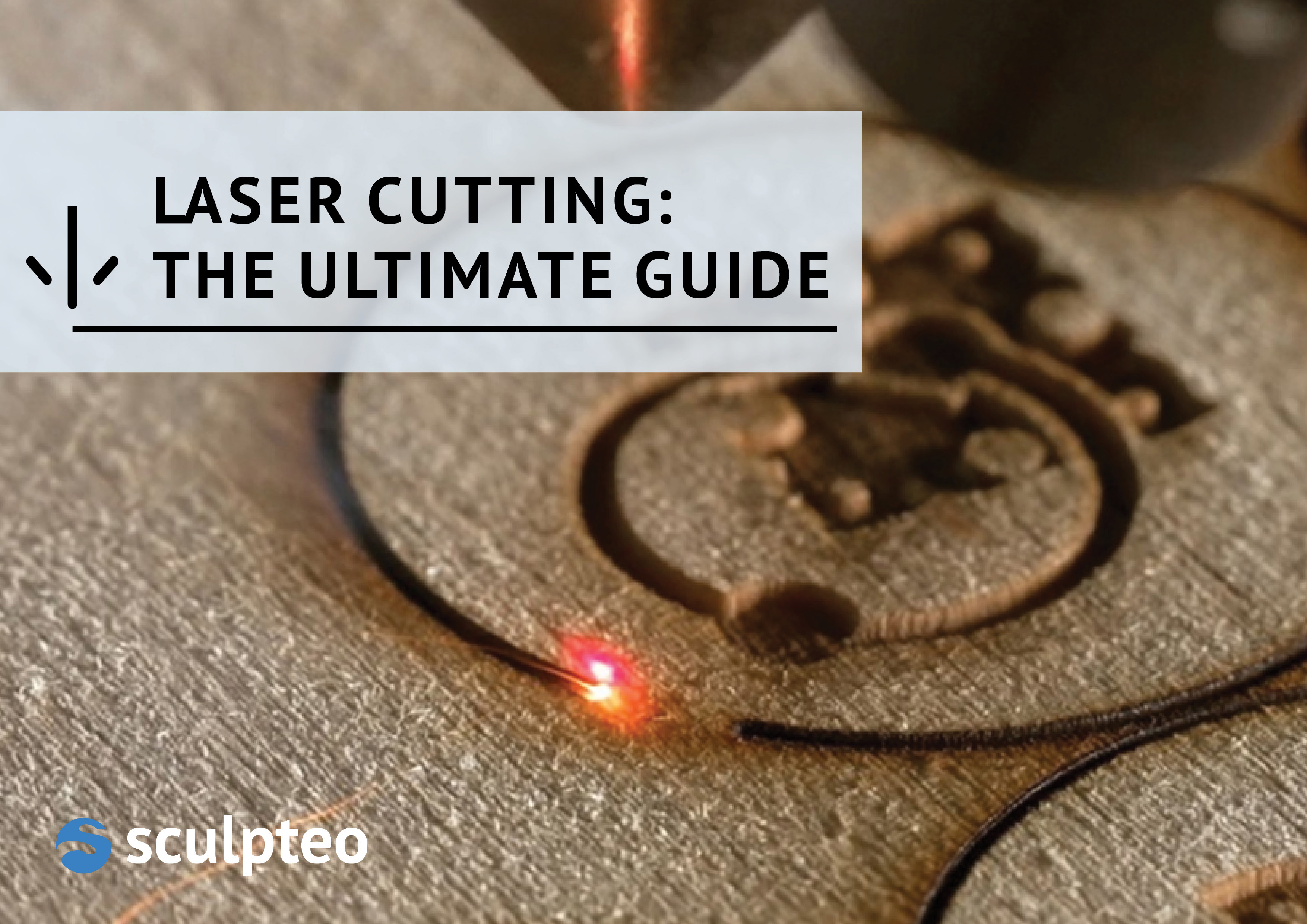 Discover Sculpteo's Ultimate Laser Cutting Guide!
We present your our ultimate laser cutting guide! In this laser cutting guide, you'll learn:
What is Laser Cutting?
Laser cutting is a digital manufacturing technique that enables you to cut a wide range of materials with high precision and excellent finish.
Laser cutting facts: The origins of Laser Cutting
Where do lasers come from? Why are they used as cutting tools nowaday? Let's explore the invention of lasers, from the first MASERS to the extremely powerful new lasers, used for tooling, drilling and cutting strong materials such as titanium!
How does a Laser Cutter work?
You will find out about the operating of the machines and the different types of laser cutters.
Who are the Laser Cutting Manufacturers?
Read about various examples of laser cutting industrial applications (aeronautic and aerospace, solar panels, fashion industry, robotic).
How can you Laser Cut, today?
Sculpteo's laser cutting guide is also here to teach you how to turn your designs into objects, thanks to a complete list of the materials you can laser cut, and a description of our own online laser cutting offer with more than 60 material options. And don't forget to read our specific guidelines to create your vector file, enhance it, and advance it! Our tutorials and unique online tools will help you make the most out of laser cutting.
We hope this ebook will make you want to know even more about laser cutting and inspire you to integrate it your projects, on its own or combined with 3D printing.
Enjoy the Ultimate Laser Cutting Guide!