3D Modeling Texture: Outside of a full colored 3D Printed Model
With regards to 3D printing, texture typically refers to the color or image applied to the surface of a 3D model.
For many types of 3D models, color is very important. If you plan to 3D print your color 3D model, then you need to be aware of the printing methods that supports color.
Multicolor 3D Printing
The printing methods that supports color are :

As is the case with all 3D printing materials, multicolor printing has specific model requirements and design guidelines. You can check them out here at our multicolor material webpage.
How to use Texture
Not all 3D files are capable of supporting texture or color, which unfortunately includes the popular STL file. Therefore, you need to use a format that supports color. The two most common 3D printing files that support color are .obj and .ply. When you export an .obj file, two separate files are created: an indexation file (an .mtl file which will tell the printer where the colors and texture information belong) and an .obj file (which is the 3D model's volume and surface structure). Both of those files are needed in order to complete a multicolor print.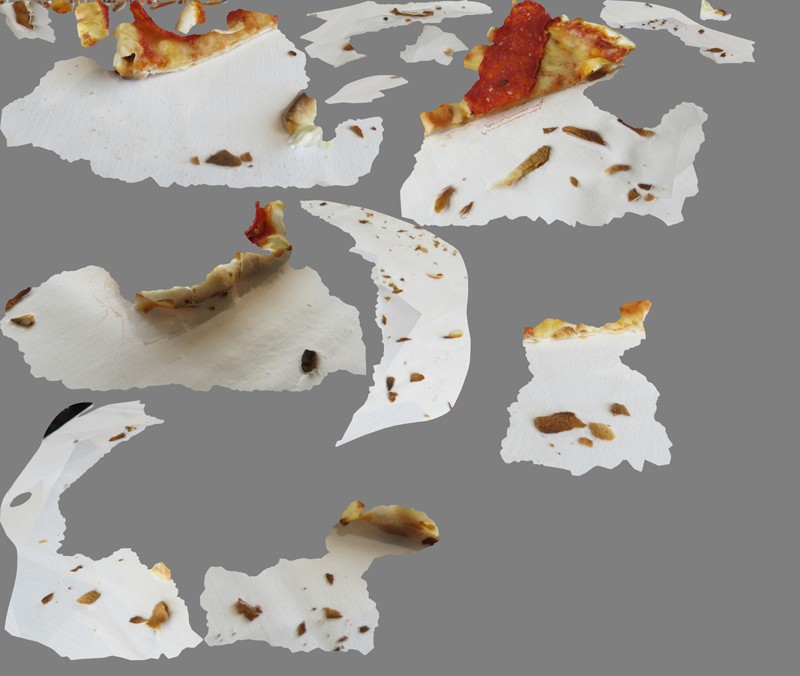 Image of the texture map for a slice of pizza

If you're looking for more information about the best way to apply color to your model or to insure your files are prepared for 3D printing, check out some of the blog posts regarding texture and color.
Print with Multicolor!
Do you have a multicolor 3D model you'd like to print? If so, upload it here, and find out what other 3D file formats we support. Are you having problems with your model? Check out our webpage on how to repair your file and our eBook on how to fix your 3D files. Are you interested in building an model with color? Visit our tutorials page to learn how to get started!
×