What is Laser Engraving ?
The Laser engraving is a subtractive fabrication method for altering the surface of an object in order to obtain the desired design. The Laser engraving can be done on different materials such as plastic, wood, glass and cardboard. Laser engraving allows for the subtraction of material with a laser emitting enough heat to burn away material. At Sculpteo we use continuous laser that can burn any type of material with a higher speed than pulsed laser. Be cautious not to confuse laser engraving with laser etching that consists in material deformation, which occurs most often on metals.
There are two ways of laser engraving: line engraving and surface engraving. With line engraving you can engrave vector files with "lines" or "paths". The surface engraving allows working on image files to reproduce photos or relief 3D effects. According to the file that you upload to our site, our technicians will control it automatically and choose the right type of engraving.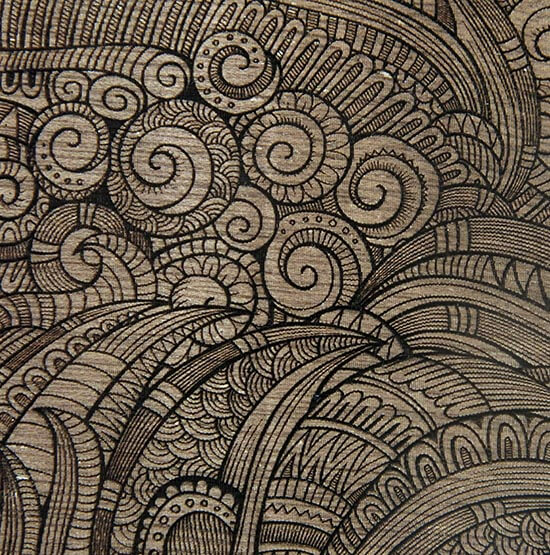 Laser Engraving's Advantages
Laser Engraving is particularly effective in many areas where rapid achievement is essential. It's easy to engrave accurately in many materials where traditional manufacturing methods are inefficient. Limits and constraints imposed by traditional manufacturing processes are removed through laser engraving, which allows freedom of design. Laser Engraving allows:
Precise engraving
Permanent and imperishable engraving
High speed of engraving
Engraving on a wide range of materials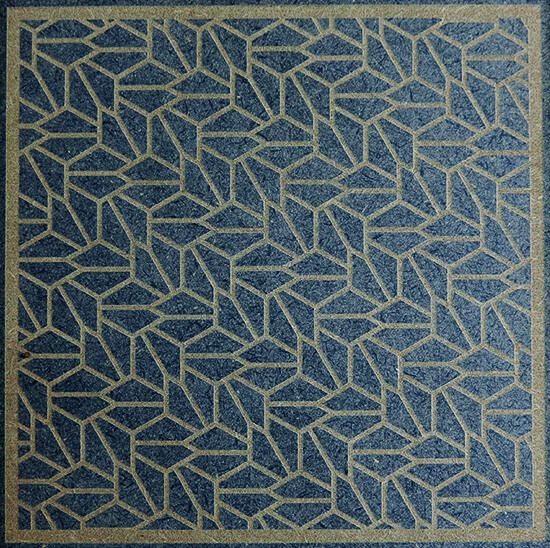 Our Materials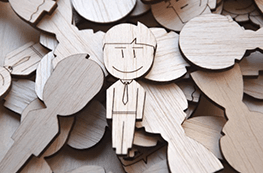 Plywood
Plywood is a wood based panel obtained by gluing of veneer layers. It is economical and durable. We offer Poplar or Okume with thicknesses ranging from 3 to 10 mm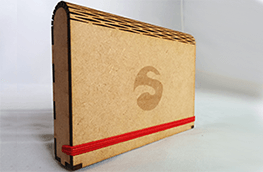 MDF
MDF is a composite panel of wood fibers to medium density. It's isotropic, economic and resistant. We offer standard or stained MDF with thicknesses from 3 to 10 mm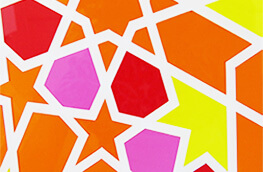 Acrylic (PMMA)
PMMA is a smooth acrylic plate. It is tough, lightweight and has an excellent light transmission. We propose different colors with thicknesses from 3 to 10 mm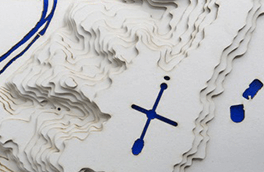 Cardboard
Cardboard is a lamination of paper layers. It's lightweight and easy to work and to repair. We propose thicknesses from 1 to 7 mm
In addition to our online laser engraving service, discover our online laser cutting service
Laser Cutting involves cutting the material with a highly accurate laser that focuses on a small area of material. Laser cutting is a method for transforming a 2D file into a physical object. Laser cutting can be performed on different materials such as plastic, wood and cardboard.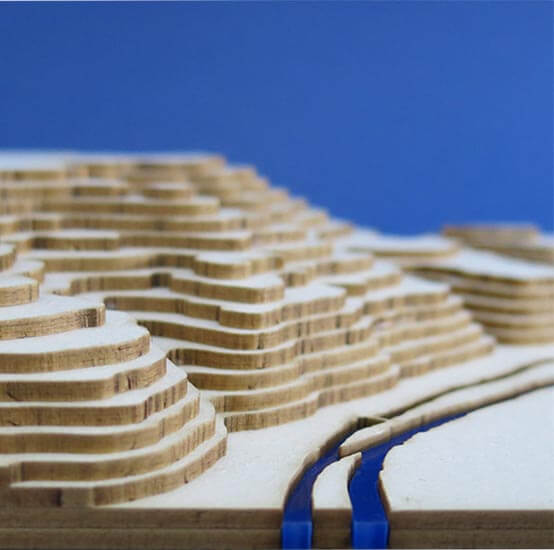 Discover also our online 3D printing service
3D printing is a method for transforming a 3D file to a physical object by successive additions of material layers. This material may be plastic, resin, metal and many other materials. We offer 3D printing professional service with which you can create prototypes or series in more than 50 materials and in less than a week.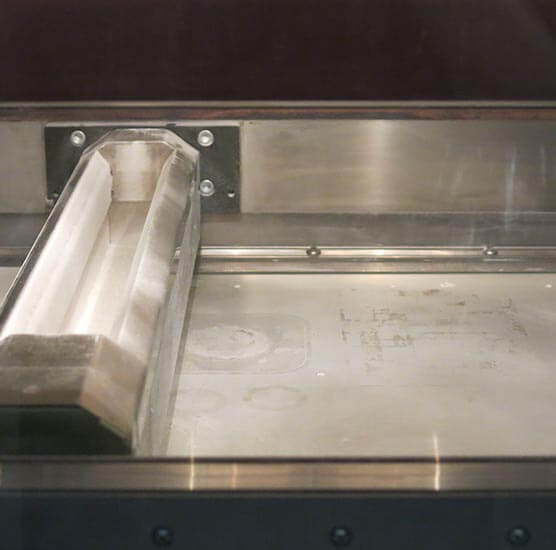 Sculpteo is the first online laser cutting and 3D printing service. Based in Paris and San Francisco. Our range of different digital manufacturing machine produce components through 3D printing, laser cutting and laser engraving. These processes allow us to create anything from individual pieces to small series at a high level of quality for an affordable price.
With our patented technology, you are able to analyze and repair your 3D file in few seconds, check the strength of your future 3D printing and even optimize your model. Regarding laser cutting you are also able to analyze and configure your 2D file in few seconds.
With an engaged community, a dedicated team and a wide range of tutorials and resources at your disposal, we're here to provide the accompaniment you expect when using our laser cutting and 3D printing services.