What is Additive Manufacturing?
Additive Manufacturing (AM) is a process by which a 3D file is turned into a physical object by adding layer-upon-layer of material. This material can be plastic, resin, metal, paper and many more. A term often used as a synonym of Additive Manufacturing is 3D Printing. While it covers almost the same idea, it's generally admitted that Additive Manufacturing designates a more professional use of those technologies. 3D Printing is used as a friendly term to open these fabrication technologies to a broader audience. Other terms are also used as synonyms such as Rapid Prototyping, Direct Digital Manufacturing or 3D Manufacturing, even if they're often related to slightly different uses of the technology.
Additive Manufacturing
is permitted by the creation of a 3D file through a 3D modelling software, also called
CAD software (Computer Aided Design)
. This step is at the very beginning of any use of Additive Manufacturing. The 3D file gives information to machine which specifies where it should add material. The main benefit of creating an object through Additive Manufacturing is that each unit costs the same price, making it really affordable to produce just one or a few. There is no need to invest in tooling.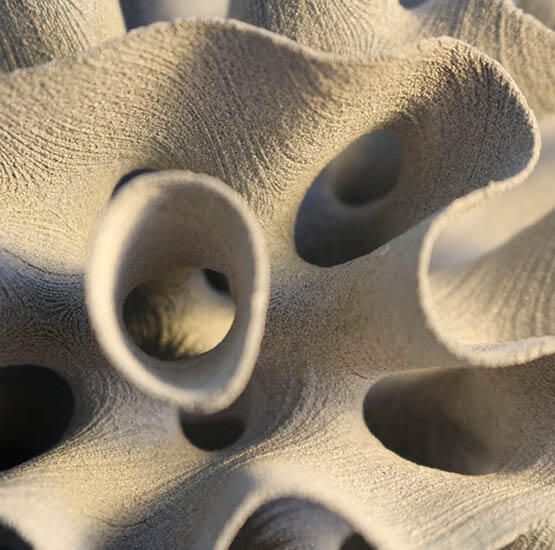 The Benefits of using Additive Manufacturing
Additive Manufacturing is particularly effective specifically where more traditional manufacturing methods are inefficient. For companies and individuals, Additive Manufacturing is redefining the relationship between design and manufacturing, considering that an object can be produced if it can be imagined . While traditional manufacturing has constraints and limitations , Additive Manufacturing enables a freedom of shapes, forms and quantity. AM allows :
the production of functional parts printed at once

the creation of high-performance mechanical equipment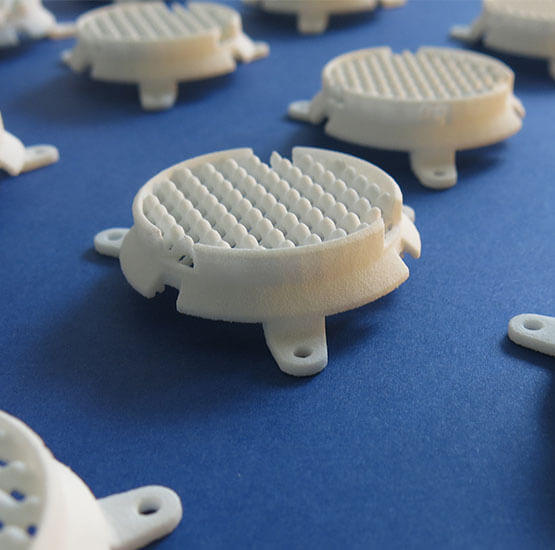 The most common Additive Manufacturing processes
Additive Manufacturing always starts with a 3D model generated by a CAD software (Computer Aided Design). This file will serve as a blueprint for the machine, by setting perimeters and guides for the material as it lays down layer upon layer. The 3D printer uses the information of the 3D file to create very thin layers of material, often thinner than 150 microns. Once all the successive layers have been created, the Additive Manufacturing process is considered done. Depending on the technology itself, the form of the raw material can vary from solid filaments, powder, to liquid.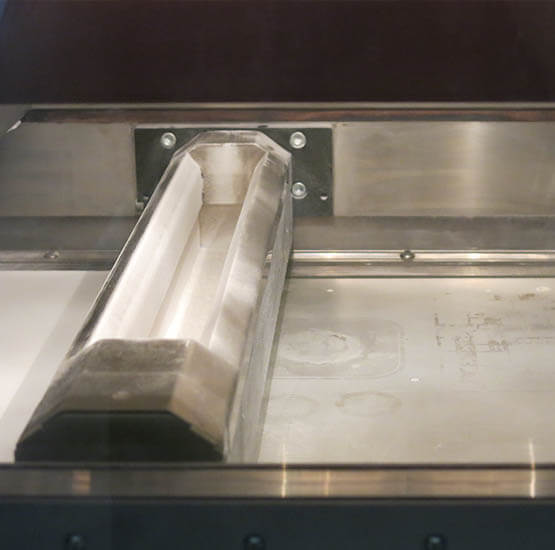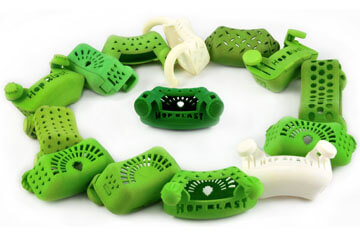 Selective Laser Sintering (SLS)
Selective Laser Sintering is an Additive Manufacturing method that uses a powder bed fusion process to build 3D parts. The applications for this 3D printing process are designs with moving parts, prototypes, consumer products, architectural models, hardware, electronics housing, sculptures, promotional items and more.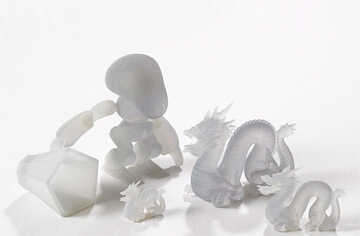 Stereolithography (SLA)
Stereolithography (SLA) is a resin 3D printing or Additive Manufacturing process that uses a vat of photopolymer resin that can be cured. SLA is commonly used to generate highly detailed artwork, non-functional prototypes, and can be used to make molds in investment casting applications.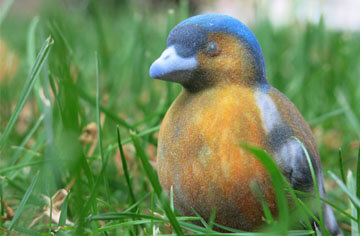 Multicolor Binder Jetting

Binder Jetting, also known as full color 3D printing or Inkjet Powder Printing is an Additive Manufacturing process that is popular since you can have detailed 3D prints with color.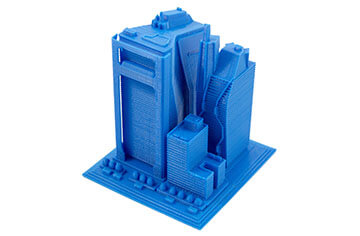 Fused Deposition Modeling (FDM)

Fused Deposition Modeling (FDM) or Fused Filament Fabrication (FFF) is probably the most popular printing process due to the number of printers available on the market. The applications for this 3D printing process are Concept Parts, Functional Models, Prototypes, Manufacturing Tooling and Molding, End Use Parts.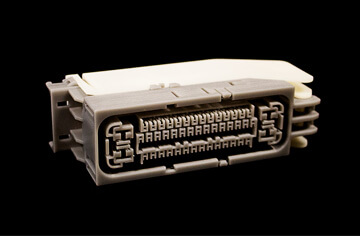 Polyjet

Similar to Stereolithography, the high-quality 3D printer the PolyJet process use a UV light to crosslink a photopolymer. Poly-jet printing is a great process for developing fully assembled prototypes and complex and detailed geometries with multiple material properties.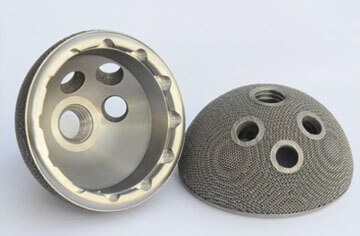 Direct Metal Laser Sintering (DMLS)

The applications for this 3D printing process are finished parts from various industries such as aerospace and defense, medical industry, creation of molds, etc. DMLS has many benefits over traditional manufacturing techniques since no special tooling is required. DMLS allows the production of both prototypes and end-use parts.
Who's using our Additive Manufacturing services ?
We have helped more individuals and professionals than you can imagine. Ranging from professionals to passionate consummers, our service is here to help entrepreneurs, engineers, CEOs, marketers, artists, architects present in various industries achieve their visions. Discover their amazing stories:
Sculpteo is one of the world's leading 3D printing service based in San Francisco and Paris. We offer on-demand 3D printing of individual products as well as short-run manufacturing through our professional 3D printers located in our factories. Our experience and unique processes allow us to offer the most competitive 3D prints both cost-wise and in term of quality.
Your prototype and products can be printed in more than 45 materials and finishes. They include our plastic material with multiple polishing options and colors, our resin and transparent resin, our multicolor material and different 3D printing metal options like silver.
Thanks to our unique technologies, your are able to analyse and repair your 3D file in seconds, review the solidity of the future 3D print or even hollow the inside of the model to make it less expensive to print. For those willing to bring those technologies directly to their website or application, we are providing an API that everyone can use.
Through a vibrant community, our support and all the resources we produce, we are here to give the best advice to use the latest
Additive Manufacturing
technologies.