What is 3D Printing or additive manufacturing?
Let's start from the beginning: what is 3D Printing?
3D Printing is a manufacturing method that uses additive processes. It consists of adding a lot of thin layers of a given material to build a three-dimensional object.
In order to create objects, 3D printers are following building programs based on topographical data compiled into 3D files. This way, 3D Printers are only adding (or turning solid) the material in the appropriate areas and piling up to create the volume of the object. Each 3D file is divided into slices and rebuild layer by layer.
A very simple comparison is to imagine a sliced bread. Lay one slice and rebuild your bread by adding one slice upon the other. That's exactly what a 3D printer do to build an object. To learn more about how 3D printers work, you can refer to our page about 3D Printing Technologies and processes.
The descriptive data of the object shape need to be summarized into a digital file, called 3D file. It can be created by using a 3D modeling software or by 3D scanning an object that already exists (for instance with a 3D scan). There is a large variety of software available, with different levels of complexity, depending on the requirements (individuals, industrial, designer, etc.). To learn more, you can read our tutorials on how to Prepare your file for 3D printing.
3D Printing makes a physical transcription, a 'materialization' of these digital data, which opens wide possibilities for creativity. This new printing method is often considered as being revolutionary as it takes a completely different logic and then older conventional production methods. With the traditional industrial processes, the machines remove material, 3D printing adds material.
For more information on the benefits of 3D printing compared to plastic molding and other manufacturing processes, you can refer to our Comparison between 3D printing and traditional manufacturing methods page.
What is 3D printing: Basics and Applications examples
The 3D Printing Basics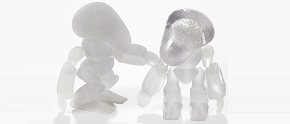 What is 3D printing, anyway?
This section will clear up all of the basic notions when it comes to 3D printing, such that you can better understand this wonderful technology.
The State of 3D Printing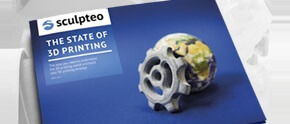 Discover 2016 edition of our annual "State of 3D Printing" report. More than just a report, the State of 3D Printing is a practical guide to make sure they ask themselves the right questions and show them what best practice looks like in their industry.
Applications for 3D Printing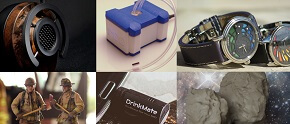 Did you know 3D printing can be used not only for prototypes but also for production purpose? In this section, given examples of 3D printing applications, you'll be able to establish a concrete idea of what can be made through additive manufacturing.
3D Printers: How it works and Comparison with other Manufacturing Processes
3D Printers: processes and technologies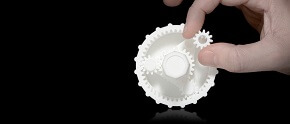 This section was created to give you a better impression of the different types of technologies that exist when it comes to 3D printing and to give a clear explanation of how those technologies work.
Guide to Professional-Grade 3D Printers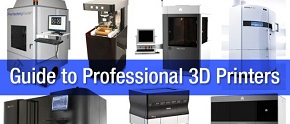 In this guide we selected some of the most-used professional 3D printers in the industry (along with price). Perhaps, it'll inspire you to but one (or to use our 3D printing services instead - given the often astronomical prices).
Comparison: 3D Printing / Traditional Manufacturing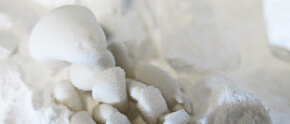 3D printing offers particular advantages when it comes to manufacturing while often being more than using a costly Injection molding technique for small series. This page will help you choose the best manufacturing method for you.
Explore more in 3D Printing
3D Printed Objects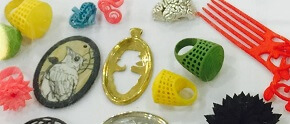 Be inspired by our designers! Browse designer's collections and customize your 3D model for 3D printing.
The latest news from Sculpteo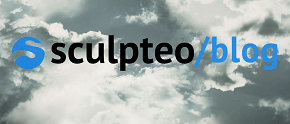 Keep up-to-date with 3D Printing! Check out the Sculpteo blog to get all the latest news, upcoming events and most recent projects that have been accomplished through our services. You might even get inspired to start a project of your own!
3D Printing Glossary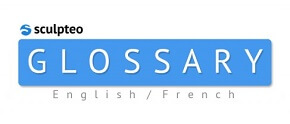 Discover Sculpteo 3D Printing Glossary to learn more about this technology.You will find some key definitions to help you better understand the world of 3D Printing.
Other Questions?
You can have a look at our FAQ to learn more. You will discover the most frequently asked questions about 3D printing and our answers.
×