3D printing with the Carbon 3D printer and the CLIP technology
The CLIP technology was introduced for the first time in February 2014, when its inventors (Joseph M. DeSimone, Alexander Ermoshkin, Nikita Ermoshkin, and Edward T. Samulski) filled the two first patents. A few months later, the company CARBON3D was created to commercially use this brand new additive manufacturing technology. They are based in Redwood City ( San Francisco ).
The company made itself famous through at TED talk given by CARBON3D's founder. In this presentation, Joseph M. DeSimone demonstrated that it was possible to 3D print a complex object in roughly 10 minutes. A recent $100 millions investment from Google in the company also contributed to make it famous in the 3D printing industry and in the tech world.
Carbon's CLIP-based technology combines the engineering-grade properties of thermoplastics with exceptional resolution and surface finish. It makes a range of features and applications possible for industries as varied as automotive, medical and consumer electronics.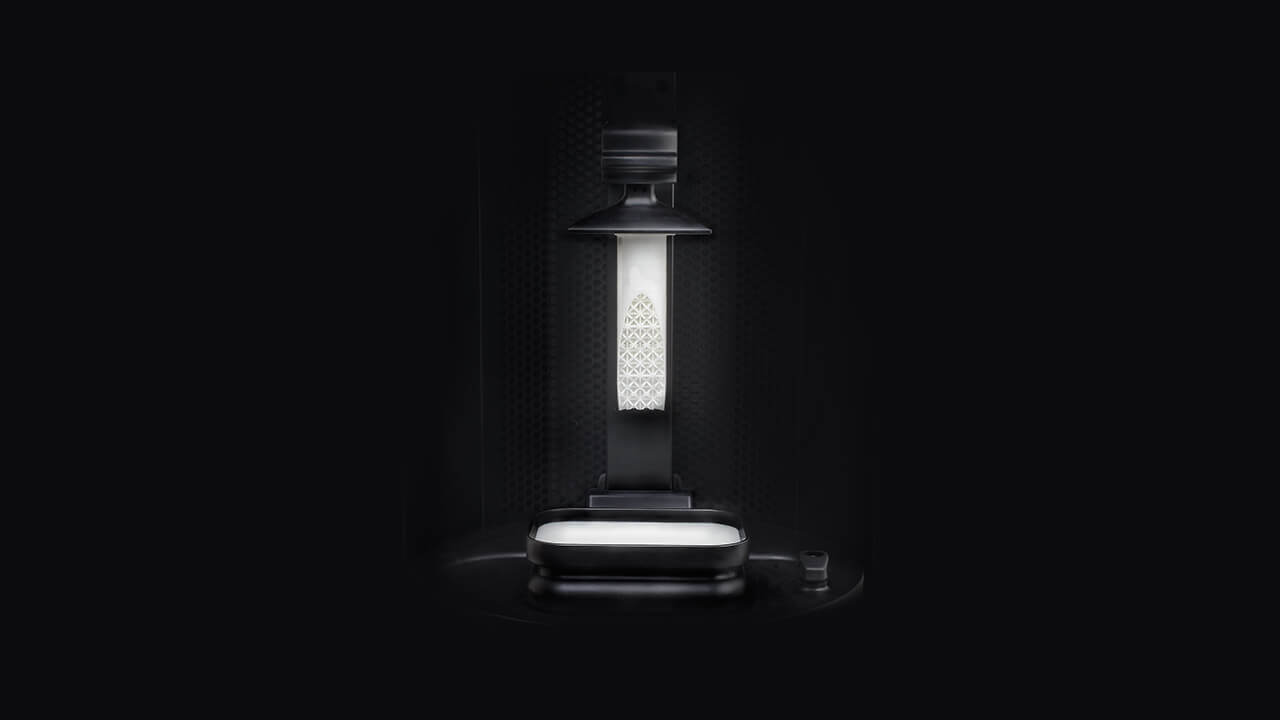 The Carbon 3D printer after a successful 3D print with the building platform up
The CLIP 3D printing technology and its benefits
CLIP, which stands for Continuous Liquid Interface Production, eliminates shortcomings of other 3D printing technology by emphasizing a tunable photochemical process over a traditional mechanical approach.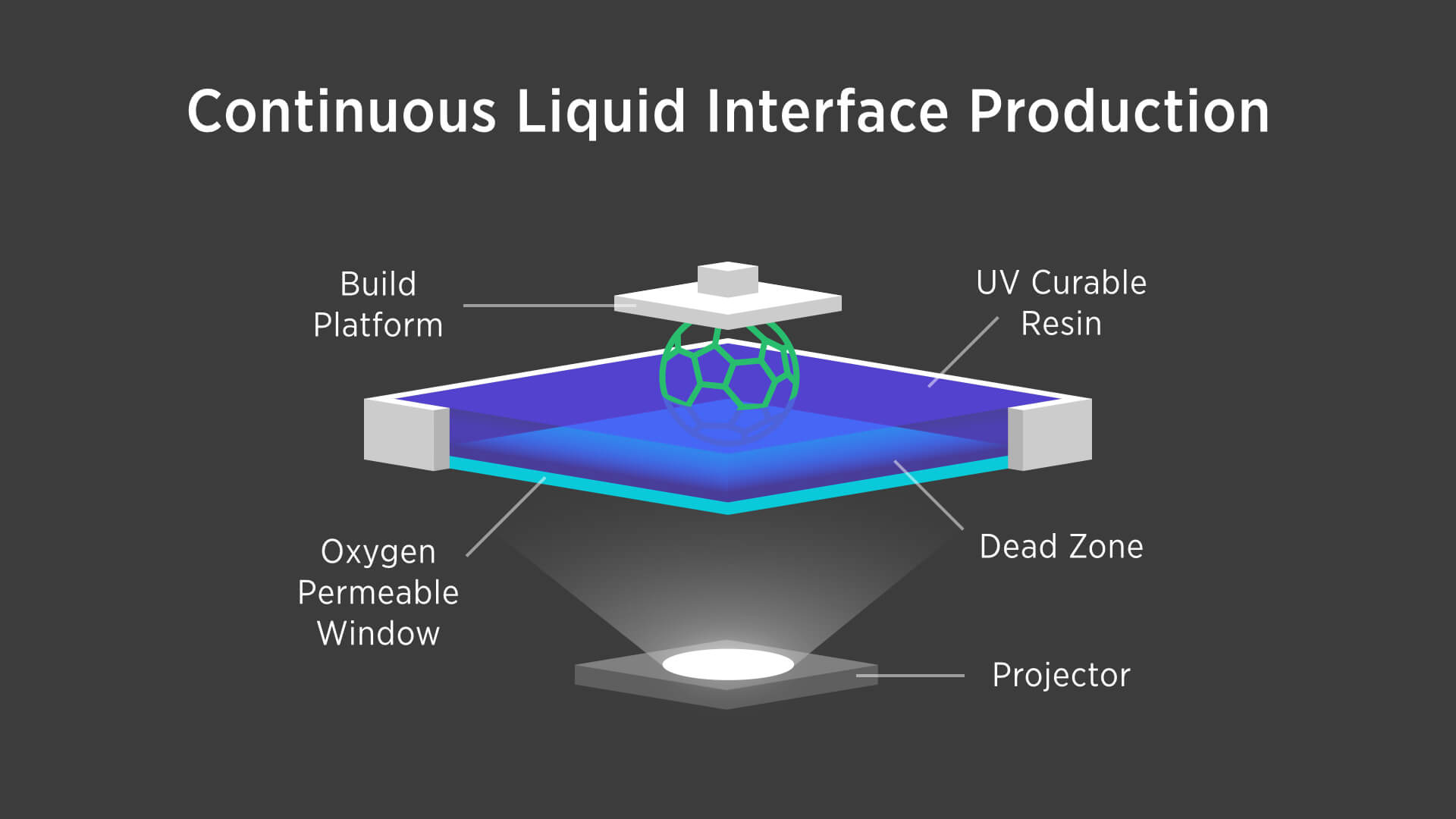 The CLIP technology
CLIP works by projecting a continuous sequence of UV images, generated by a digital light projector, through an oxygen-permeable, UV-transparent window below a liquid resin bath. The dead zone created above the window maintains a liquid interface below the part. Above the dead zone, the curing part is drawn out of the resin bath.
CARBON 3D created two machines: the M1 printer and the M2 printer . The CARBON M1 3D printer is the first printer created by the 3D printing company. The M2 printer is basically the same and uses the same 3D printing technique, but it is able to 3D print larger parts. Large build volume is becoming important in 3D printing. More and more 3D manufacturers have to provide large -scale 3D printing. It is growing year by year, so bigger 3D printers are needed on the market.
CARBON 3D also created the Smart Part Washers, a machine that cleans the parts after the 3D printing process.
What can you do with CARBON 3D's technology?
This additive manufacturing technology now helps a wide range of industries. For example, this biocompatible materials created thanks to the continuous liquid interface production are well used in the medical industry. This technology is good if you want to use 3D printing for manufacturingconsumer products.
Brands such as Adidas or Ford Motor Company are using the technology of this 3D printing company. These two brands even made a partnership with CARBON to make the most of the CARBON CLIP technique.
For example, 3D printing materials such as rigid polyurethane or elastomeric polyurethane have great mechanical properties and can be used for many different applications. Do not hesitate to check our material pages to get more informations.
What are the materials supported by the CLIP technology?

Carbon has created a diverse and growing selection of materials that enable product designers and engineers to build functional prototypes and production parts. We currently have seven Carbon materials available for use. The materials were designed to meet common engineering requirements — from the elongation and resilience expected of an injection molded polyurethane elastomer to the temperature resistance of a glass-filled Nylon, and many more. Please contact us to learn if Carbon's materials are right for your application needs.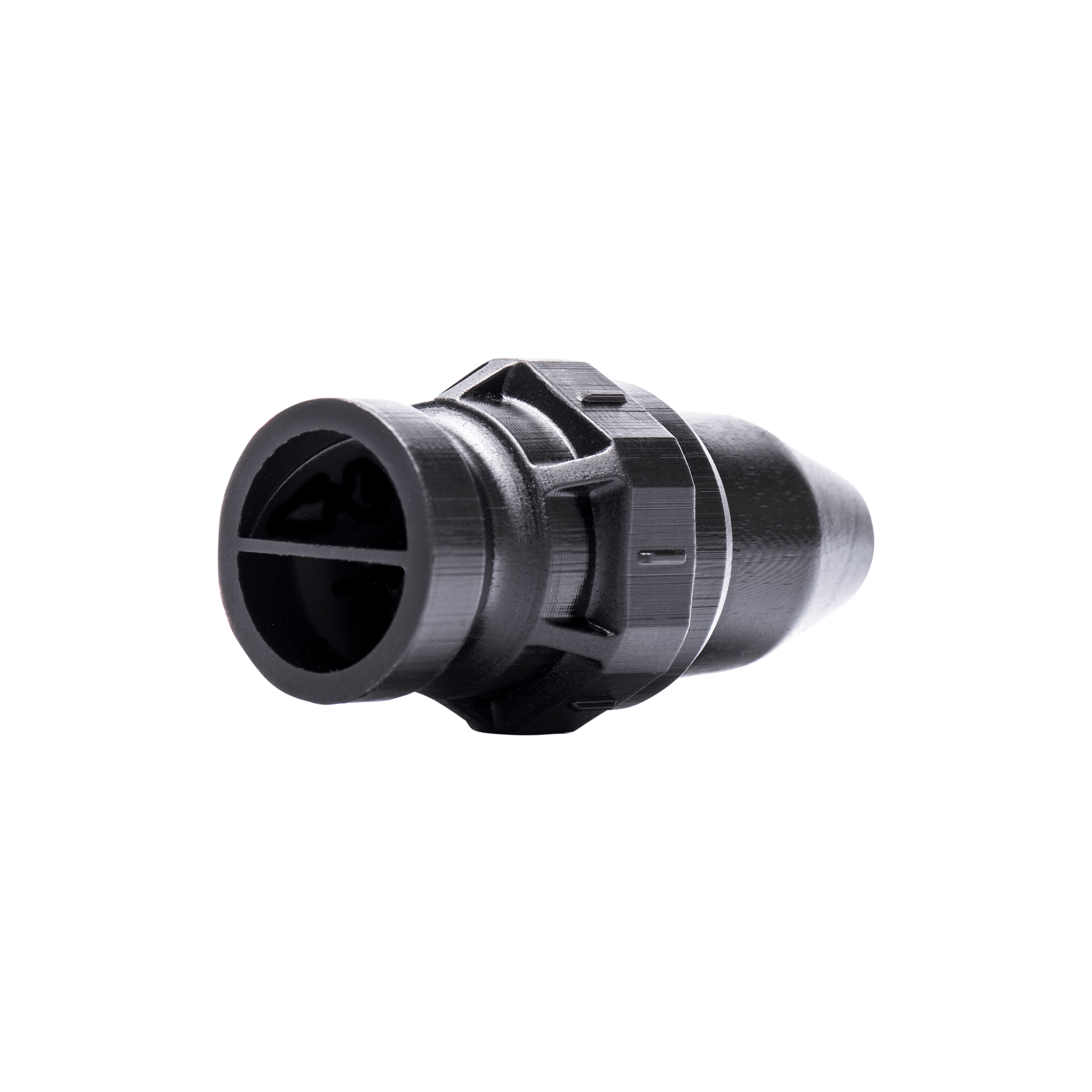 Nozzle part 3D printed on Carbon 3D with CLIP technology
How to 3D print with the CLIP technology?
For now the access to a Carbon 3D printer is limited. Sculpteo is part of a select group of early customers, working with Carbon to apply CLIP across industries.
For an early access to the CLIP 3D printing technology, we created a waiting list to which you can enroll and be among the first to try it. We look forward to learning about your needs to discover if CLIP is the right solution for you.
Of course, if you're in a rush, there are alternatives to these materials, in particular when using our Resin material produced with the Polyjet technology, that also has great mechanical properties.
We have created a wealth of information to help you choose between the various materials. Why not take a look at:
If your choice is certain, simply take a look at the list of available materials on the Sculpteo website or upload a 3D file .
×