Alias 3D Modeling Software
Alias is CAD software developed by Autodesk that applies primarily to surface modelling. It is used to design complex shapes and simulates the effects and reflection of light on surfaces.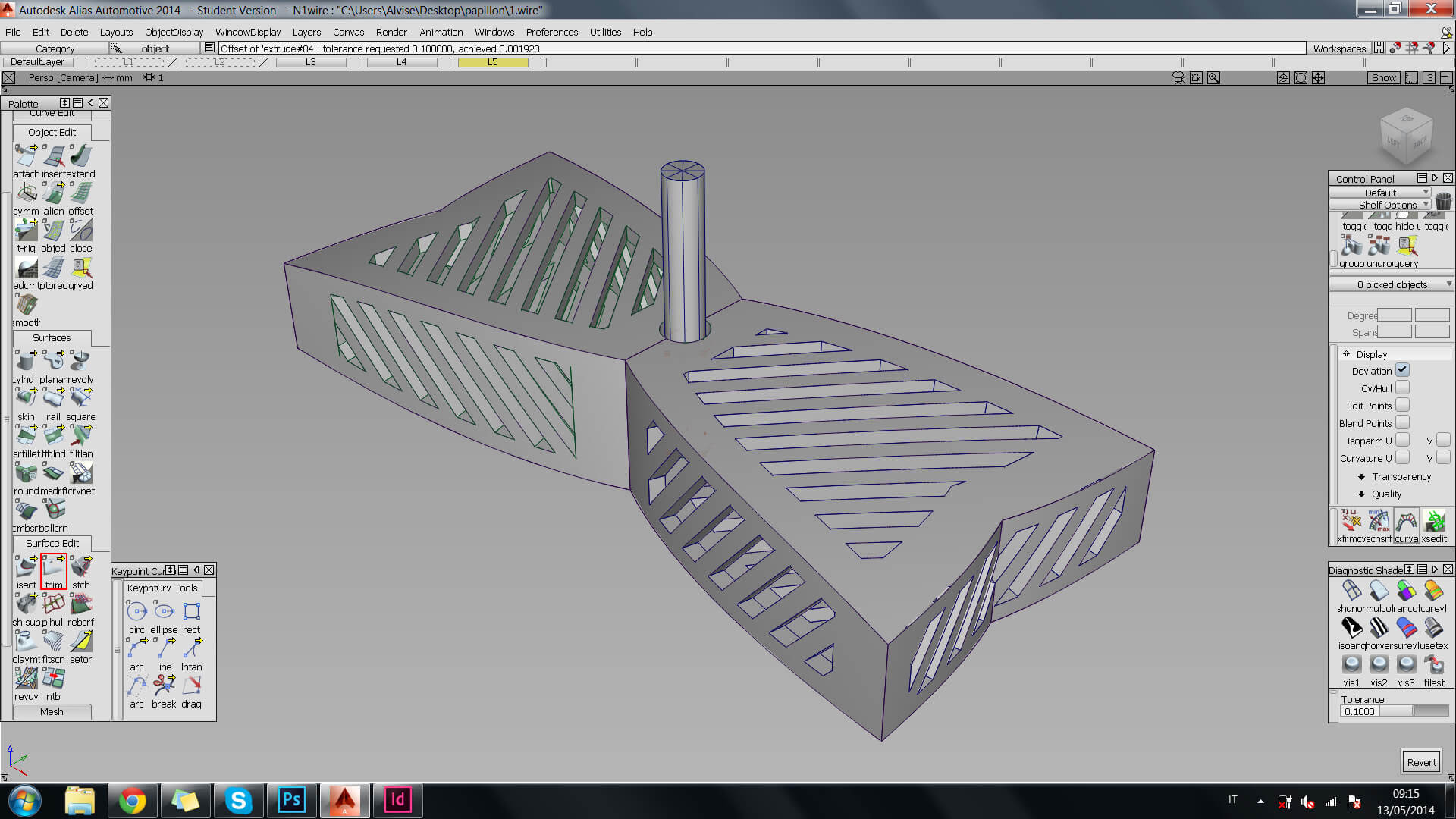 Alias CAD software screenshot of a part being modelled

About Alias software
Autodesk was created in 1982 by John Walker and 12 other people. It was the first CAD company to be traded publically. It publishes different software suites such as AutoCAD, 3ds Max, Inventor, etc.
Alias CAD software provides tools for sketching, modelling, surface design and visualisation for industrial, automobile and product design.
For more information, please refer to our page about preparing files for 3D printing.
Alias software features
Alias software allows you to:
Model automobile designs




Transform 2D sketches and curves into 3D objects




Design consumer products




View your industrial designs




Design in real time
Our tools to help you use Alias software
In our collection of tutorials about 3D model creation, you will find our Alias design tutorial which explains the steps required to create your 3D model.
Once you have created your file, don't forget to export it in STL to be able to print it more easily! If you would like help doing this export, our transfer a 3D file section explains how to do so with Alias software.
If you experience difficulty printing a file you designed with Alias software, consult our "Fix your Files " eBook and our " Repair your 3D File" guide. These resources will help you improve your 3D files in order to make them printable!
Is your 3D file ready? Then upload it and bring your object to life!
×