CATIA: CAD Software
Catia is computer aided design (CAD) software widely used for industrial parts design.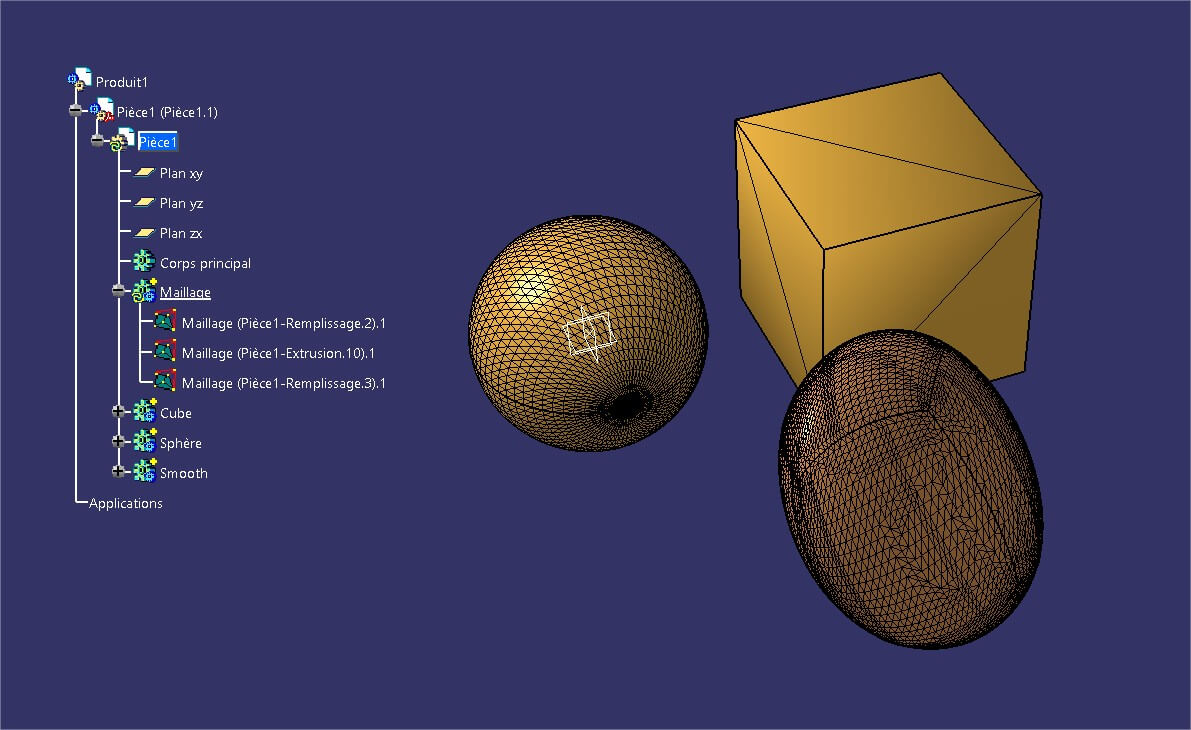 Catia 3D printing software

Catia: Very powerful professional 3D software
Catia is very powerful professional 3D software. Unlike other 3D software programs, Catia software is not based on a mesh approach but on a modelling approach using curves (NURBS). It is the most accurate modelling technique that exists.
This distinctionmakes Catia one of the most widely used software programs in the world, especially in industry, where 3D files serve as a reference for machine tools. Several thousand companies in industries such as aeronautics, automotive, rail transit and architecture use it.
Catia and 3D printing
For these same reasons, Catia software is suitable for modelling parts for 3D printing.In fact, to create an object, the 3D printer refers to the 3D file sent to it, so it is necessary for this file to contain clear information. Catia enables you to create these types of files and provides tools to correct files with geometric inconsistencies. This makes 3D printing easier with Catia.
To learn more about creating a 3D file for 3D printing, please refer to our page about repairing files for 3D printing as well as our modelling tutorials for 3D printing. You can also download our eBook "Repairing your file for 3D printing".
Catia also allows you to test the modelled object's resistance to the physical constraints it will need to support (its weight, the action of another part on the object, etc.). This, combined with the solidity verification provided by Sculpteo lets you double-check that your 3D print will not break.
Catia files
Catia files can be exported in STEP or IGES formats as well as .STL. This is the preferred file format for 3D printing. To view the list of file formats accepted by Sculpteo and to learn how to export your Catia file into .STL format, you can refer to our page on Exporting files for 3D printing.
Published and marketed by Dassault Systèmes, Catia software is not free. There is, however, a version of Catia available to students at a reduced price.
×